Careers @Programmatix
At Programmatix, we provide internships to students / freshers who want to build their credibility, work experience and overall personality, and at the same time are ready to work with dedication and integrity!
They gain first had experience in management, teaching, organising, designing and handling technical back-end. Along with learning skills and technicalities, we also make sure our interns enjoy a healthy, happy and a fruitful environment and a journey full of new experiences and learning.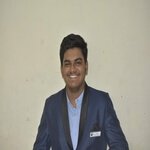 Vedant sakaria
If I talk about the experience, it is the best. There is always a different vibe when I enter the premises of PI! Everyone is very supportive, enthusiastic, ready for any challenges. I got to learn about how great a leader can be, i developed a lot of skills which i didn't knew i had in myself, event management and photography and many more!!! All thanks to Programmatix Institute
Dimpy Shah
My experience here at Programmatix institute is really goood and i get to learn many new things. As a new comer i will surely recommend this internship. The work is distributed according to the intern's schedule and their convenience. There will always be someone to assist you. This is surely the best internship one can do at young age.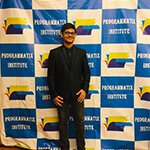 Bhavya sheth
I am very grateful to be a part of "PROGRAMMATIX INSTITUTE" ,the exquisite thrust it gave me to achieve my dream.I started my internship experience from teaching in the month of July,which initially proved challenging but yet immensely rewarding.The various skills and qualities which I learnt are problem solving, teamwork ,self confidence, leadership, learning to deal with diversity and most important 'communication' with people especially in professional setting.It has also assisted me to enhance my decision making power. Indeed ,I learnt more than I ever expected. This was only possible due to extravagant and extraordinary support of well professional teachers.Thank You PI for always believing and trusting me.
NILANG TRIVEDI
My experience at Programmatix Institute is the best.My personality evolved very much .The knowledge I got by this intership cannot be compared with anything. My management skills got a very good boost. Working here enabled me to understand some aspect of being a successful digital marketer. The first thing I realized was that communication is an essential aspect to success.
Deep shah
The team is really supportive and you get to learn quite new things. Work load is kept according to the intern satisfaction
(the only place to do this)
Just to summarise it. It's the best experience as a fresher. If you're looking forward, Get ready to be treated as a part of PI family
Vishrut Chokshi
Firstly, teaching students crack the same exams you did gives an edge for interns to try out new patterns of teaching in their allotted lectures which might help the students in a useful way. Also during my internship I could refine my knowledge about the topics that I had learned. Learning about a professional environment and communication skills also helped me a lot.
Pooja shah
An internship with Programmatix Institute , was a brilliant source of knowledge. Firstly, I was be able to physically see and experience the concepts that I have learned through out my life. This provided me a chance to reflect upon what I have learned in the past. On the other hand, I was able to gain some very important insights of working with seniors officials in reality. I was able to utilize their experience as a guide to correct my mistakes and discovering more skills.
Vishwa Vora
I'm really very glad and lucky that I got chance for internship in Programmatix Institute
Here, I have learnt communication skills between students and teacher.My confidence level is boosted and now I can easily deliver a lecture. My personality has being changed. I learnt how to motivate and inspire weak students and how to deal with them by sharing our experience.
Thanks Programmatix Team for giving me this wonderful opportunity??????
Yash gandhi
Its been almost 2 years as being a part of Programmatix family as a Graphic Designer Intern and it feels privileged. Since starting the whole PI team has focused to find the best in each student and encourage him/her in it. The whole PI team has set me free with no boundaries set for creativity at work and let me do think in my way, which they always love and felt proud of. Programmatix Institue Gave me invaluable experience both working as an intern to the team and also letting me do things in my own way. It was great to learn about new skills and multi-tasking things in parallel with studies. It was a great way to dip my feet into a real-world experience of graphic designing too. Really Great experience!!