About Us
The Year 2010…
After graduating from reputed engineering colleges in Mumbai, we got into the real-time experience at Infosys campus. As an engineering graduate, there was a lot of enthusiasm to do something new and innovative. But soon, we started living a monotonous life. Our hopes shattered. The hopes which took years to be a structure on which our future depended. But, not until two friends met. Both different. One was a calmer and more concentrated disposition. Always thought of the technicalities of the particular occurrence of events. The other took great observation in seeking the values in people. The values which are necessary for a peaceful and worthy life to acquire the dreams which one has.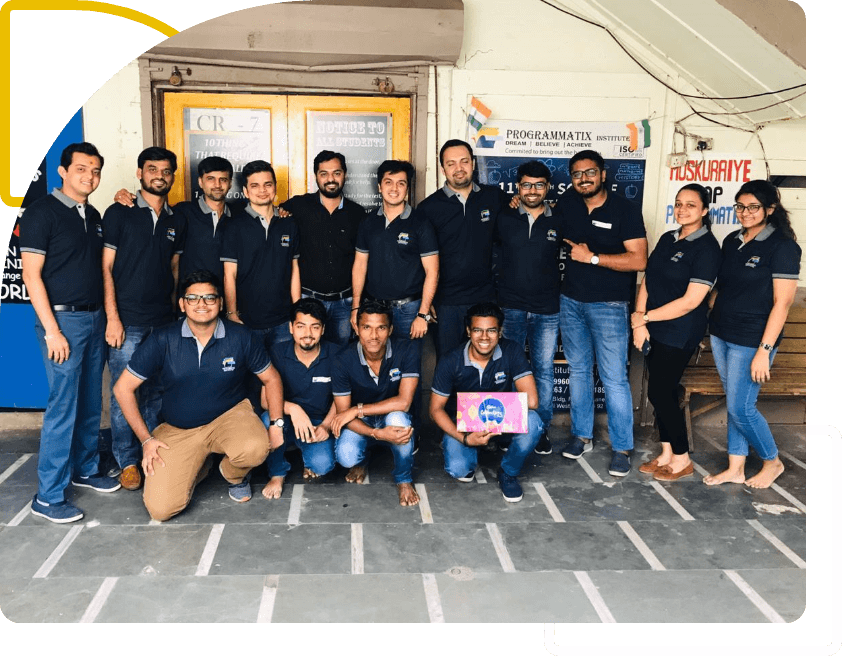 What are you waiting for ?
DREAM . BELIEVE . ACHIEVE
with Programmatix Institute today !
Drop Us A Mail or Give Us A Call
Our Culture
@Programmatix Institute
We at Progammatix Institute believe in study & fun culture. Hence we organize various events to help students grow technically, mentally & spiritually.
View Our Gallery