Batch size of Limited students to have focused attention and Better Monitoring(35-38 students max)
Teaching by Doctors and Engineers. Dynamic team of young and expert faculties.
Free access to Programmatix Mini Library facility which consists of all important books & 1000 + reference books.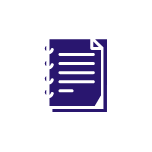 The Exhaustive study material that we provide is meticulously prepared by our
experts, to help students prepare subjectively as well as objectively for their exams. It is simplified yet comprehensive; This serves as a treasure of concepts and questions also including hand written notes.
App based MCQ tests for JEE | NEET | MH-CET
Detailed and Personalized Performance Analytics along with report card to measure progress of each student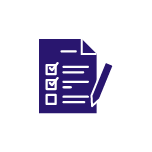 University questions , solutions , concept and formula sheets for quick revision
nimated video lectures, articles and continuous online doubt solving by IITians and medical experts
We offer a synchronized learning programs for the benefit of the students
Competitive peer group and personalized mentorship
Weekly test & Performance Evaluation (MCQ / Theory / Vivas / Surprise Tests) Chapter-wise / Unit-wise / Half-Portion / Full Portion.
Last minute revisions and doubt solving during Boards and Entrance exams
E-Class room , Wi-Fi facility & Corporate methodology of audio visual learning with projector
Study room facility for students From 8.00 am to 9.00 pm
We belive overall development is also important along with academics,
therefore at programmatix it is never all work and no play. We have student development events and activities round the year for rejuvenation to get the best out of them and all-round development.
Library facility with reference books on varied subjects.
Regular Parents teachers meeting for discussing about the progress of the child.
Each Lecture of 90 minutes each, are designed according
to the NCERT pattern and level of JEE and NEET delivered by our esteem faculties with Convenient Lecture Timings daily Tutorial systems and specialised course for bifocal and additional subjects.
Personality development program for the holistic development of the student.
Motivational Workshop, Seminars and Internship Programs for students and parents and personal touch for all students.
Concept building activities through games with goal based learning.
Parents are kept updated via a WhatsApp group which consists of all parents and teachers. Students can connect with teachers 24*7 on all students and teacher group.
Along with preparing for competitive Exams like JEE Mains, ADV., MHT-CET, NEET etc… students are also well prepared & trained for theory & boards.
At Programmatix we follow a culture & way of life that plants a seed of values, morals, citizenship, conduct, & worth within each students which is nurtured well and grows forever.
To inculcate positivity and freshness among the students.
We understand that mental wellbeing and psychological health is equally important for
a student to make the most of his capability. We make every effort to create a positive and 'learning friendly' environment for our students. Psychological help and counselling is done for our every student to help them stay in their best state mentally and emotionally.
Students feedback is taken on regular intervals, every semester, to provide feedback about teachers, management and staff, as this helps us to improve ourselves and deliver better to our students.
Online Form Filling and Support during admissions till the students gets admission.
Hi-Tech Security System technologically advanced CCTV security system to ensure safe surroundings and in-house discipline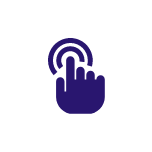 To supervise the attendance of our students, a highly computerized Bio Metric attendance monitoring system has been installed in our buildings.
The objective of the PISAT exam is to test the students in PCMB and their interests in Engineering, Medical or other Science Fields.
To identify the proficiency of the student. Access their level of understanding in the subjects. Give scholarships based in line with their performance in PISAT(Fees will not be a barrier for deserving students.)